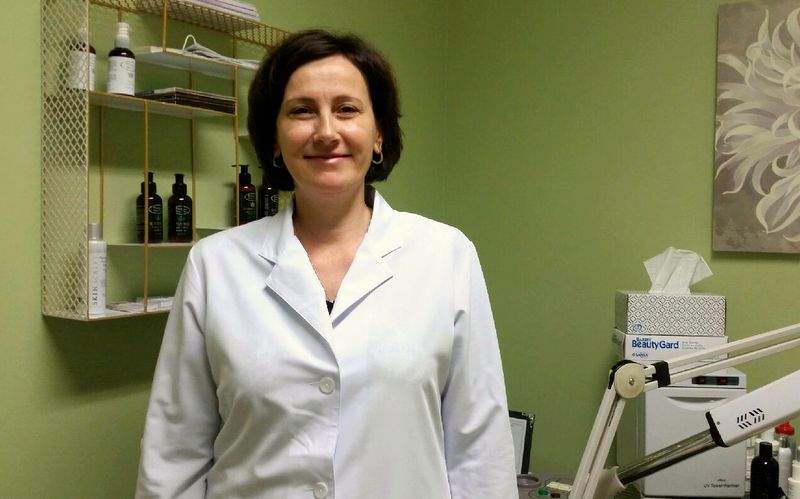 Call or text Olga Valeeva for an appointment at 248-884-8587.
Skin Care Menu:
Waxing services
Eyebrow Arch $20 Upper legs $45
Brows added to any service $15 Lower legs $35+
Eyebrows and lips $25 Full legs $70
Lips and Chin $20 Brazilian $60+
Full Face $30 Brazilian maintenance $50
Underarms $20+ Bikini $30+
Forearms $30 Full arms $40
Enhancements
Eyelash tinting $30 Eyebrow tinting $20
Eyebrow waxing and tinting $30
Celluma frequently asked questions.
Celluma Advanced Light Therapy A 3 in 1 Light therapy device used to effectively aid in the reduction of acne, fine lines, wrinkles and inflammation without discomfort or downtime. Blue light penetrates through the epidermis and kills acne causing bacteria, while red light penetrates the dermal layer to enhance collagen and elastin production for an anti-aging effect.
45 minutes $55
Celluma LED Facial includes cleansing, and exfoliation followed by 30 minutes Celluma light treatment. Depending on your skin's needs, this facial can include: chemical peel, customized mask, enzyme peel, galvanic treatment and hydrating/anti-aging serums and moisturizers.
75 minutes $90

Facials
Express Facial 30 min $50
Uniquely designed to give maximum results in minimal time, this facial is formulated to refresh, renew and revitalize your skin. Works for all skin types and results in healthier and more beautiful looking skin.
Olga's Signature Facial 60 min $85
A customer favorite, this facial starts with deep pore cleansing and exfoliation, followed by a relaxing massage of the face, neck and decollete areas leaving the skin rejuvenated. Olga's signature facial will include extractions if needed, high frequency light and a customized mask. Galvanic and LED treatments provide anti-aging benefits and stimulate collagen and elastin production. All treatments of this facial are customizable to your skin type.
Acne Solution Facial 60 min $80
A deep cleansing facial treatment that is excellent for oily or acne prone skin.
Superficial Peel 30 minute $50
Designed to improve fine lines and wrinkles, even out skin tone, reduce hyper-pigmentation and acne scars. This is the mildest type of chemical peel (not recommended during summer months).